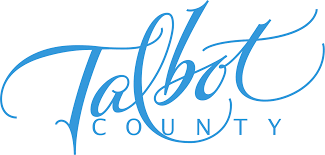 Welcome to Talbot County, where history, nature, and culture converge to create a tapestry of unique experiences! As a Realtor deeply rooted in this charming community, I'm not only passionate about helping you find your dream home but also about ensuring you fall in love with the area. Join me on a journey through some of the most exciting and enriching activities Talbot County has to offer.
Talbot County boasts a rich history that's waiting to be explored. Begin your journey at the Chesapeake Bay Maritime Museum, where you'll discover the maritime heritage of the region through interactive exhibits, historic vessels, and scenic views. Take a leisurely walk through the historic district of Easton, where beautifully preserved colonial architecture and quaint boutiques create an enchanting atmosphere.
Nature enthusiasts will find themselves in paradise in Talbot County. Admire the splendor of the great outdoors at the Pickering Creek Audubon Center, a haven for birdwatching, hiking, and kayaking. For a serene escape, visit the Adkins Arboretum, where miles of walking trails wind through native woodlands, meadows, and wetlands.
Talbot County's culinary scene is a treasure trove of flavors waiting to be savored. Indulge in the freshest seafood at local gems like the Crab Claw Restaurant or enjoy a farm-to-table experience at one of the county's charming restaurants. Don't forget to explore the bustling farmers' markets for an array of artisanal products and locally grown delights.
With its prime location on the Chesapeake Bay, water activities are a highlight in Talbot County. Charter a fishing boat for an exciting day of angling, or set sail on a sunset cruise to witness the bay's breathtaking beauty. If you prefer a more hands-on experience, kayaking and paddleboarding opportunities abound.
Immerse yourself in the vibrant arts and culture scene of Talbot County. The Academy Art Museum is a hub of creativity, featuring ever-changing exhibitions, art classes, and workshops. For a dose of performing arts, catch a show at the historic Avalon Theatre, where a variety of entertainment options await.
Wine enthusiasts will find their haven in Talbot County's wineries and vineyards. Take a scenic drive along the Chesapeake Wine Trail and savor local wines amidst picturesque landscapes. Many wineries offer tastings, tours, and events that provide a delightful opportunity to unwind and explore.
Throughout the year, Talbot County comes alive with festivals and events that celebrate its culture and heritage. From the Waterfowl Festival that showcases wildlife art to the Talbot County Fair brimming with agricultural traditions, there's always something exciting happening.
As you explore Talbot County and its myriad of attractions, remember that this is just a taste of what the region has to offer. Whether you're a history buff, nature lover, foodie, or someone seeking relaxation, there's a piece of Talbot County that resonates with you. If you're considering making this vibrant community your home, I'm here to guide you every step of the way. Contact me today to embark on your journey to finding not just a house, but a place where unforgettable experiences await. #TalbotCountyLiving #ExploreTalbotCounty #CommunityCharm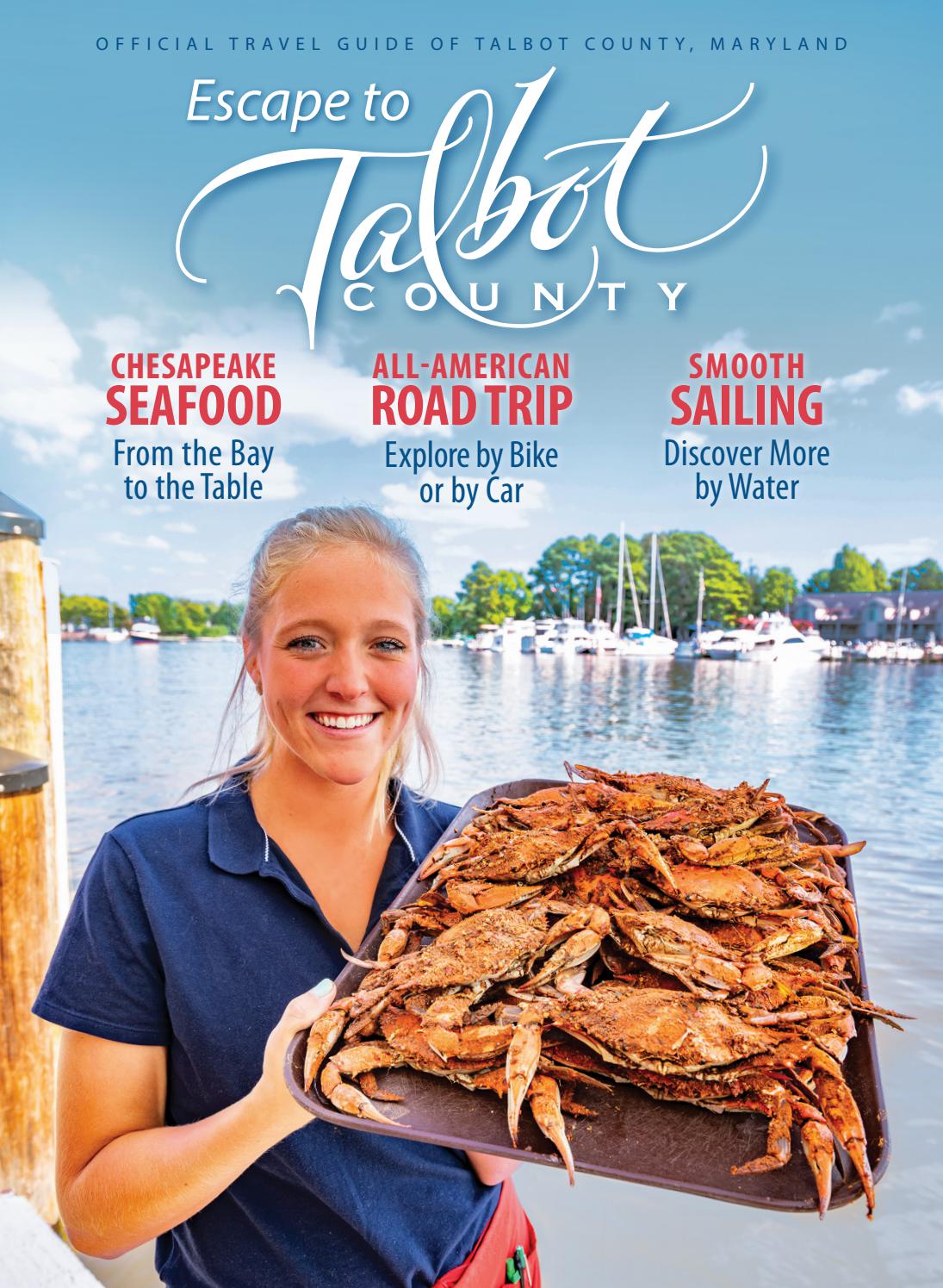 🏡 Welcome to Talbot County, MD! As a realtor, I'm thrilled to share some of the wonderful attractions and activities that make this area a fantastic place to live and visit. Nestled on the eastern shore of Maryland, Talbot County offers a delightful blend of rich history, picturesque landscapes, and charming communities. Whether you're a local resident or considering a move here, there's something for everyone to enjoy. Let's explore some of the top things to do in Talbot County:
This quaint waterfront town is a gem of the Chesapeake Bay. Known for its maritime heritage, St. Michaels boasts lovely boutiques, art galleries, and delicious seafood restaurants. Take a stroll along the waterfront and visit the Chesapeake Bay Maritime Museum, which offers an insightful look into the region's maritime history.
Another charming waterfront village, Oxford exudes a laid-back, historic vibe. Explore the tree-lined streets, visit the Oxford Museum, or simply relax by the Tred Avon River. It's an ideal spot for a peaceful weekend getaway.
As the county seat, Easton is the cultural and commercial hub of Talbot County. Enjoy shopping at boutique stores, dine at excellent restaurants, and catch a live performance at the Avalon Theatre, a historic venue that hosts concerts, plays, and other events.
If you're looking to escape the hustle and bustle, Tilghman Island is the place to be. This picturesque island offers a slower pace of life, where you can indulge in fresh seafood, explore the local marinas, or take a scenic boat tour.
Nature enthusiasts will be delighted by the diverse wildlife and serene landscapes found in this refuge. It's a haven for birdwatchers, with various species of migratory birds passing through the area throughout the year.
Boating and Water Activities
With the Chesapeake Bay at your doorstep, there are plenty of opportunities for boating, sailing, fishing, and kayaking. Embrace the waterfront lifestyle and enjoy the scenic beauty of the bay.
Talbot County is steeped in history, and you can explore this heritage at various historic sites and museums, such as the Historical Society of Talbot County and the Talbot County Courthouse.
Discover the local wineries and breweries that offer tastings and tours. It's a delightful way to spend an afternoon with friends or family.
If you're lucky enough to be in the area during the fair, don't miss this annual event. It's a fun-filled celebration with agricultural displays, carnival rides, live entertainment, and delicious fair food.
Tee off at one of thepicturesque golf courses in the county. The lush green landscapes provide an enjoyable setting for golfers of all levels.
Talbot County, MD, offers a quality of life that's hard to beat, with its charming communities, natural beauty, and a wealth of recreational activities. Whether you're a nature lover, history buff, or simply seeking a tranquil escape, Talbot County has something to captivate your heart. As a realtor, I'm here to help you find the perfect home that suits your lifestyle and preferences. Feel free to reach out if you're interested in exploring the real estate opportunities in this lovely area. Happy exploring! 🏠🌳🌊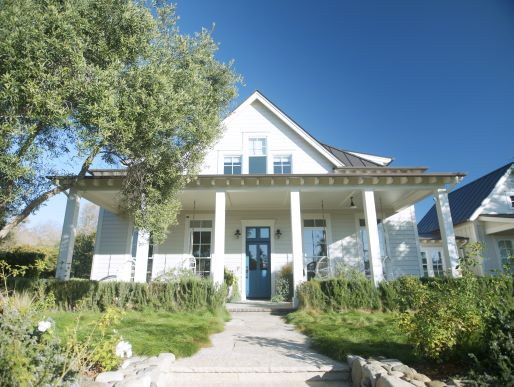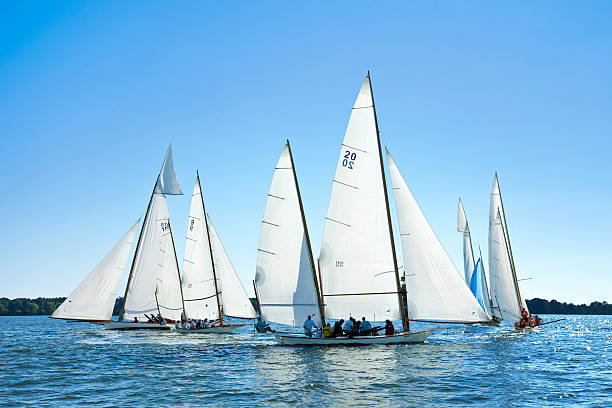 Selling real estate can be a complex and challenging process, but with the right guidance and expertise of a professional realtor, you can navigate through it smoothly. If you're considering selling your property in the picturesque town of St. Michaels, on the Eastern Shore of Maryland, this blog post is here to provide you with valuable insights and tips to optimize your selling experience. Read on to discover why partnering with a realtor is essential and how I can help you achieve the best results in the St. Michaels real estate market.
Understanding the St. Michaels Real Estate Market
The St. Michaels real estate market is unique, known for its historic charm and stunning waterfront properties. To sell your home successfully, it's crucial to have a deep understanding of the local market dynamics, current trends, and pricing strategies. A professional realtor who specializes in the St. Michaels area can provide you with up-to-date market analysis, helping you set a competitive price that attracts potential buyers.
Leveraging a Realtor's Expertise
A realtor brings a wealth of experience and knowledge to the table when it comes to selling real estate. I am well-versed in the intricacies of the selling process and possess valuable negotiation skills. By partnering with me, you'll have access to my extensive network of potential buyers and other real estate professionals, ensuring maximum exposure for your property.
Properly Marketing Your Property
One of the key roles of a realtor is to market your property effectively. I employ various strategies to ensure your listing reaches the right audience. From professional photography and virtual tours to online listings and social media campaigns, I will present your home in the best possible light, attracting interested buyers and maximizing your chances of a quick sale.
Expertise in Pricing and Negotiation
Setting the right price for your property is crucial to attract potential buyers. I understand the local market dynamics and will help you determine an accurate and competitive listing price. Additionally, I excel in negotiation skills, advocating for your interests and working towards securing the best deal for you. With my expertise, you can navigate through offers, counteroffers, and any complexities that may arise during the negotiation process.
Streamlining the Selling Process
Selling a home involves numerous tasks, paperwork, and legalities. I will handle these responsibilities, ensuring a smooth and efficient selling process for you. From scheduling showings and open houses to managing inquiries and coordinating with potential buyers, a realtor will save you time and alleviate stress.
Selling real estate requires a comprehensive understanding of the local market and strategic marketing techniques. By partnering with a professional realtor, you gain access to their expertise, network, and skills, increasing your chances of a successful sale. Don't navigate the complex selling process alone; let me guide you towards achieving your real estate goals in St. Michaels.
When it comes to selling real estate in St. Michaels, MD, trust my expertise to ensure a seamless and profitable selling experience.
Contact me today to get started on selling your property in this beautiful waterfront town. Let's meet at C-Street for breakfast to go over all your options.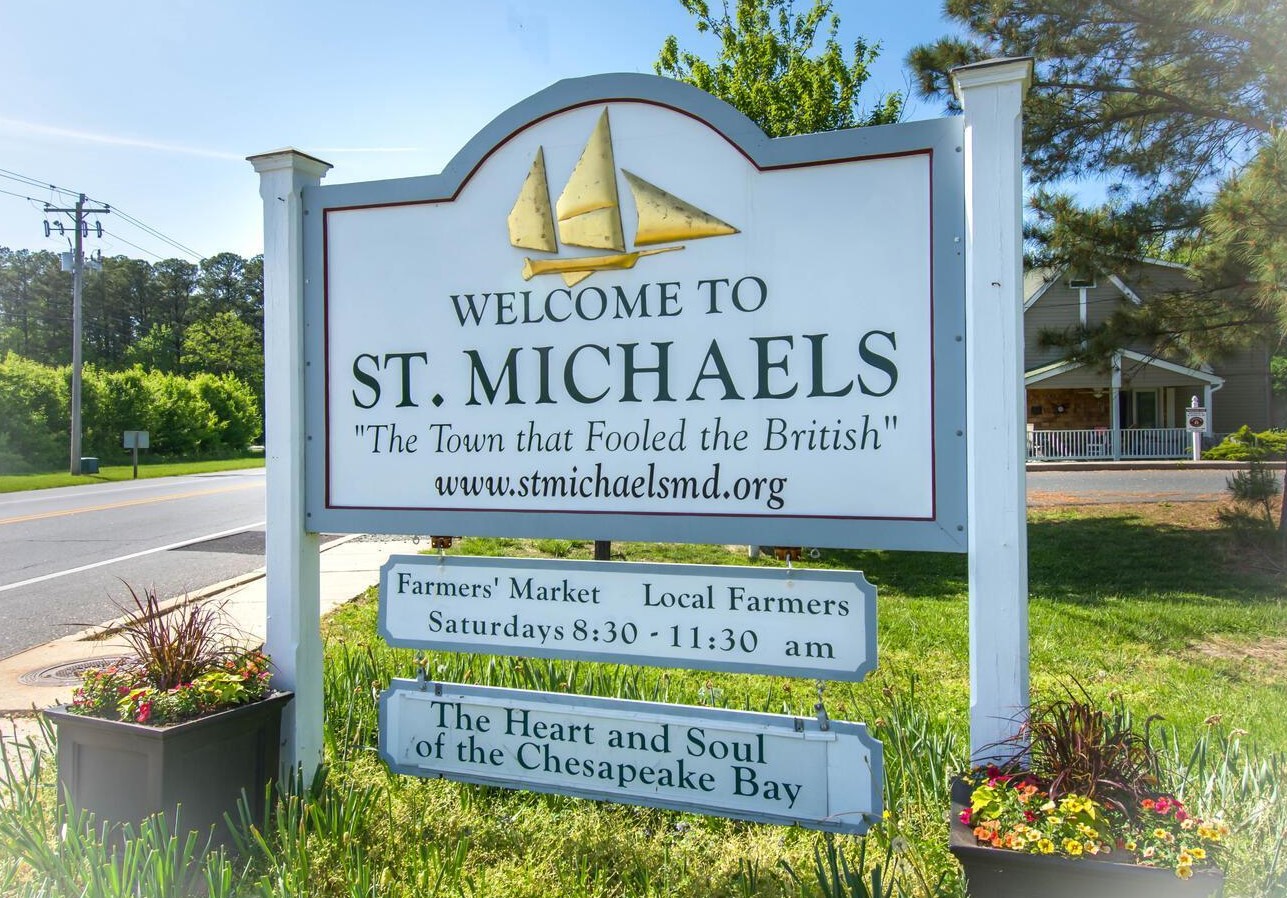 Are you searching for a tranquil and picturesque place to call home? Look no further than Talbot County, MD! Nestled on Maryland's Eastern Shore, Talbot County offers a harmonious blend of natural beauty, rich history, and a thriving real estate market. Whether you're seeking a waterfront retreat, a charming historic home, or a vibrant community to grow your family, Talbot County has it all. In this blog post, we'll explore the hidden gems of Talbot County and guide you through the process of finding your dream home in this remarkable region.
Talbot County: A Haven for Nature Enthusiasts
Talbot County is renowned for its stunning natural landscapes and abundant outdoor recreational opportunities. From miles of pristine shoreline along the Chesapeake Bay to lush forests and rolling farmlands, nature lovers will find their paradise here. Imagine waking up to breathtaking water views or enjoying a leisurely stroll along picturesque trails. With numerous parks, wildlife sanctuaries, and marinas, Talbot County offers endless opportunities for boating, fishing, birdwatching, and exploring the great outdoors.
A Rich Historical Tapestry
Step back in time as you immerse yourself in Talbot County's rich history. This area played a significant role in the early development of our nation and is home to a wealth of historic sites and landmarks. Explore the charming streets of Easton, the county seat, where beautifully preserved colonial architecture and quaint shops create a delightful ambiance. Discover notable landmarks such as the Talbot County Courthouse, the Third Haven Friends Meeting House, and the Oxford-Bellevue Ferry, which dates back to 1683. Owning a historic home in Talbot County means being part of a vibrant community while enjoying a unique sense of nostalgia.
Talbot County's Real Estate Market: Your Path to Homeownership
The real estate market in Talbot County is thriving, making it an opportune time to invest in your dream home. Whether you prefer a waterfront estate, a charming cottage, or a spacious family residence, Talbot County offers a diverse range of properties to suit various tastes and budgets. From newly constructed homes to lovingly restored historic dwellings, the real estate market caters to a wide range of preferences. With the assistance of local real estate professionals who have extensive knowledge of the area, you can navigate the market and find the perfect property that meets your needs.
The Talbot County Lifestyle: Community and Culture
Talbot County embraces a warm and welcoming community spirit. Engage with friendly neighbors who share your passion for the area's natural beauty, history, and culture. The county hosts a vibrant arts scene, with galleries, theaters, and museums showcasing local talent and preserving the area's heritage. Numerous festivals, farmers' markets, and community events provide ample opportunities to connect with like-minded individuals and immerse yourself in the lively Talbot County lifestyle.
Education and Amenities: Nurturing Growth and Well-being
For families, Talbot County offers excellent educational options, including top-rated public and private schools, as well as renowned colleges and universities within reach. The area boasts modern healthcare facilities, recreational centers, and a diverse array of shopping and dining options to cater to residents' needs. Talbot County provides the perfect balance between serene rural living and access to essential amenities, ensuring a high quality of life for its residents.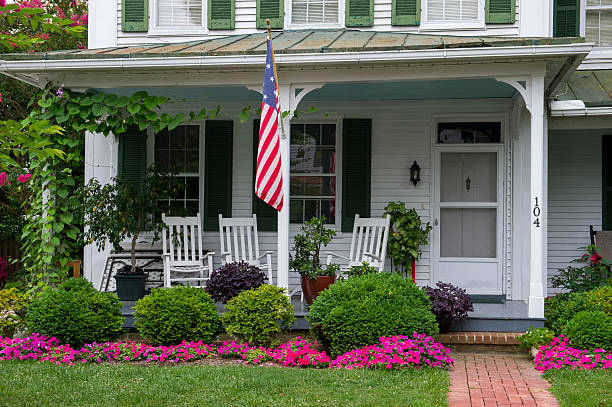 Selling a home can be a daunting task, especially if it's your first time. The Eastern Shore of Maryland offers a unique set of challenges and opportunities for home sellers, and it's important to be prepared. Here are some tips to help first-time home sellers navigate the process and make the most of their sale.
Before putting your home on the market, I will research the current real estate market conditions on the Eastern Shore. I will look at average home prices, the number of homes for sale, and how long homes are staying on the market. This information will give you a better idea of what to expect and help you price your home competitively.
Get an accurate home value
Contact a real estate agent or use an online home valuation tool to get a sense of how much your home is worth. This will give you a better idea of what to expect in terms of offers and help you set a realistic asking price.
Before listing your home, make any necessary repairs or upgrades.  You can have a pre-listing inspection that will tell you all that needs to be repaired. This will help your home show better and attract more buyers.
Staging your home can make a big difference in how quickly it sells. This includes decluttering, arranging furniture, and adding decor that makes your home feel warm and inviting.
Be prepared to negotiate with potential buyers. Remember that the first offer may not be the final offer, and be open to compromise.
Choose the right real estate agent
Choosing the right real estate agent is crucial. Look for an agent with experience selling homes on the Eastern Shore and who understands the local market.
By following these tips, home sellers in St Michaels can set themselves up for success and make the most of their sale. With the right preparation and a good real estate agent, selling a home on the Eastern Shore can be a positive experience.
I've lived and worked on the Eastern Shore the majority of my life and know all the ins and outs of the area.
I'd love to meet for a cup of coffee at Carpenter St to give you more details.