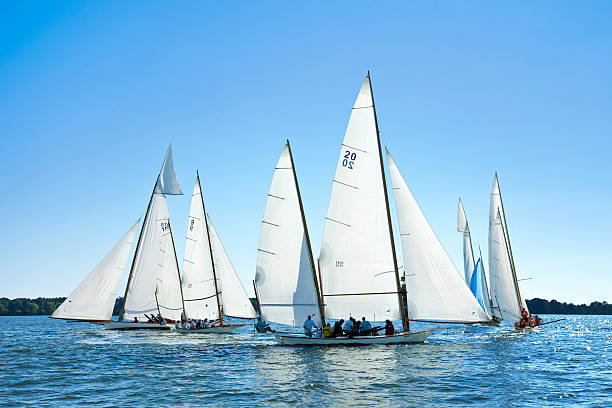 Selling real estate can be a complex and challenging process, but with the right guidance and expertise of a professional realtor, you can navigate through it smoothly. If you're considering selling your property in the picturesque town of St. Michaels, on the Eastern Shore of Maryland, this blog post is here to provide you with valuable insights and tips to optimize your selling experience. Read on to discover why partnering with a realtor is essential and how I can help you achieve the best results in the St. Michaels real estate market.
Understanding the St. Michaels Real Estate Market
The St. Michaels real estate market is unique, known for its historic charm and stunning waterfront properties. To sell your home successfully, it's crucial to have a deep understanding of the local market dynamics, current trends, and pricing strategies. A professional realtor who specializes in the St. Michaels area can provide you with up-to-date market analysis, helping you set a competitive price that attracts potential buyers.
Leveraging a Realtor's Expertise
A realtor brings a wealth of experience and knowledge to the table when it comes to selling real estate. I am well-versed in the intricacies of the selling process and possess valuable negotiation skills. By partnering with me, you'll have access to my extensive network of potential buyers and other real estate professionals, ensuring maximum exposure for your property.
Properly Marketing Your Property
One of the key roles of a realtor is to market your property effectively. I employ various strategies to ensure your listing reaches the right audience. From professional photography and virtual tours to online listings and social media campaigns, I will present your home in the best possible light, attracting interested buyers and maximizing your chances of a quick sale.
Expertise in Pricing and Negotiation
Setting the right price for your property is crucial to attract potential buyers. I understand the local market dynamics and will help you determine an accurate and competitive listing price. Additionally, I excel in negotiation skills, advocating for your interests and working towards securing the best deal for you. With my expertise, you can navigate through offers, counteroffers, and any complexities that may arise during the negotiation process.
Streamlining the Selling Process
Selling a home involves numerous tasks, paperwork, and legalities. I will handle these responsibilities, ensuring a smooth and efficient selling process for you. From scheduling showings and open houses to managing inquiries and coordinating with potential buyers, a realtor will save you time and alleviate stress.
Selling real estate requires a comprehensive understanding of the local market and strategic marketing techniques. By partnering with a professional realtor, you gain access to their expertise, network, and skills, increasing your chances of a successful sale. Don't navigate the complex selling process alone; let me guide you towards achieving your real estate goals in St. Michaels.
When it comes to selling real estate in St. Michaels, MD, trust my expertise to ensure a seamless and profitable selling experience.
Contact me today to get started on selling your property in this beautiful waterfront town. Let's meet at C-Street for breakfast to go over all your options.