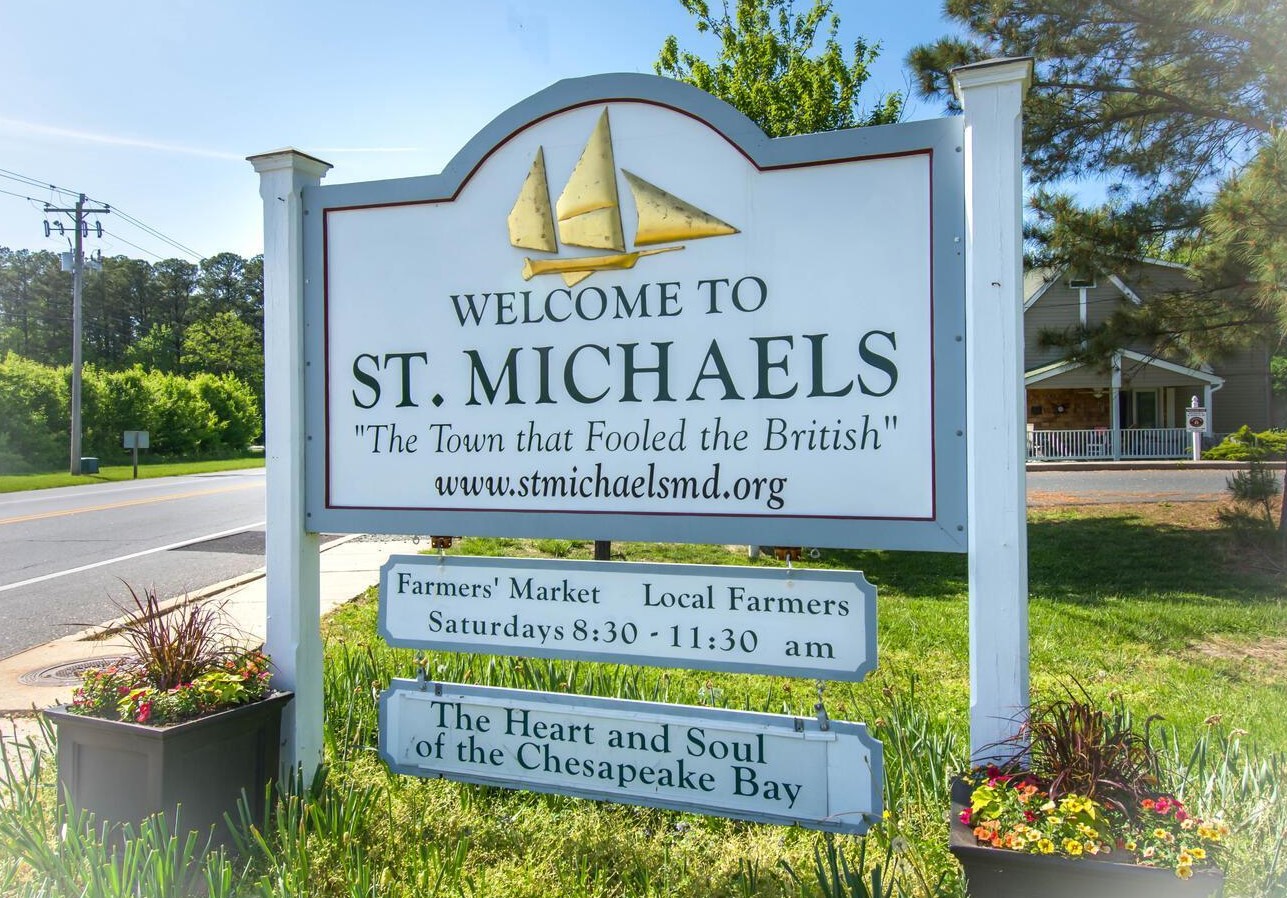 Are you searching for a tranquil and picturesque place to call home? Look no further than Talbot County, MD! Nestled on Maryland's Eastern Shore, Talbot County offers a harmonious blend of natural beauty, rich history, and a thriving real estate market. Whether you're seeking a waterfront retreat, a charming historic home, or a vibrant community to grow your family, Talbot County has it all. In this blog post, we'll explore the hidden gems of Talbot County and guide you through the process of finding your dream home in this remarkable region.
Talbot County: A Haven for Nature Enthusiasts
Talbot County is renowned for its stunning natural landscapes and abundant outdoor recreational opportunities. From miles of pristine shoreline along the Chesapeake Bay to lush forests and rolling farmlands, nature lovers will find their paradise here. Imagine waking up to breathtaking water views or enjoying a leisurely stroll along picturesque trails. With numerous parks, wildlife sanctuaries, and marinas, Talbot County offers endless opportunities for boating, fishing, birdwatching, and exploring the great outdoors.
A Rich Historical Tapestry
Step back in time as you immerse yourself in Talbot County's rich history. This area played a significant role in the early development of our nation and is home to a wealth of historic sites and landmarks. Explore the charming streets of Easton, the county seat, where beautifully preserved colonial architecture and quaint shops create a delightful ambiance. Discover notable landmarks such as the Talbot County Courthouse, the Third Haven Friends Meeting House, and the Oxford-Bellevue Ferry, which dates back to 1683. Owning a historic home in Talbot County means being part of a vibrant community while enjoying a unique sense of nostalgia.
Talbot County's Real Estate Market: Your Path to Homeownership
The real estate market in Talbot County is thriving, making it an opportune time to invest in your dream home. Whether you prefer a waterfront estate, a charming cottage, or a spacious family residence, Talbot County offers a diverse range of properties to suit various tastes and budgets. From newly constructed homes to lovingly restored historic dwellings, the real estate market caters to a wide range of preferences. With the assistance of local real estate professionals who have extensive knowledge of the area, you can navigate the market and find the perfect property that meets your needs.
The Talbot County Lifestyle: Community and Culture
Talbot County embraces a warm and welcoming community spirit. Engage with friendly neighbors who share your passion for the area's natural beauty, history, and culture. The county hosts a vibrant arts scene, with galleries, theaters, and museums showcasing local talent and preserving the area's heritage. Numerous festivals, farmers' markets, and community events provide ample opportunities to connect with like-minded individuals and immerse yourself in the lively Talbot County lifestyle.
Education and Amenities: Nurturing Growth and Well-being
For families, Talbot County offers excellent educational options, including top-rated public and private schools, as well as renowned colleges and universities within reach. The area boasts modern healthcare facilities, recreational centers, and a diverse array of shopping and dining options to cater to residents' needs. Talbot County provides the perfect balance between serene rural living and access to essential amenities, ensuring a high quality of life for its residents.
Selling a home can be a daunting task, especially if it's your first time. The Eastern Shore of Maryland offers a unique set of challenges and opportunities for home sellers, and it's important to be prepared. Here are some tips to help first-time home sellers navigate the process and make the most of their sale.
Understand your market: Before putting your home on the market, research the current real estate market conditions on the Eastern Shore. Look at average home prices, the number of homes for sale, and how long homes are staying on the market. This information will give you a better idea of what to expect and help you price your home competitively.
Get an accurate home value: Contact a real estate agent or use an online home valuation tool to get a sense of how much your home is worth. This will give you a better idea of what to expect in terms of offers and help you set a realistic asking price.
Make necessary repairs: Before listing your home, make any necessary repairs or upgrades. This will help your home show better and attract more buyers.
Stage your home: Staging your home can make a big difference in how quickly it sells. This includes decluttering, arranging furniture, and adding decor that makes your home feel warm and inviting.
Be prepared to negotiate: Be prepared to negotiate with potential buyers. Remember that the first offer may not be the final offer, and be open to compromise.
Choose the right real estate agent: Choosing the right real estate agent is crucial. Look for an agent with experience selling homes on the Eastern Shore and who understands the local market.
Be patient: Selling a home can take time, especially on the Eastern Shore. Be patient and be prepared for the process to take longer than you expect.
By following these tips, home sellers on the Eastern Shore can set themselves up for success and make the most of their sale. With the right preparation and a good real estate agent, selling a home on the Eastern Shore can be a positive experience.
Message me if you'd like to discuss selling your home'
410-310-2893